Gallery: 46P/Wirtanen
Image taken by JNoel Keating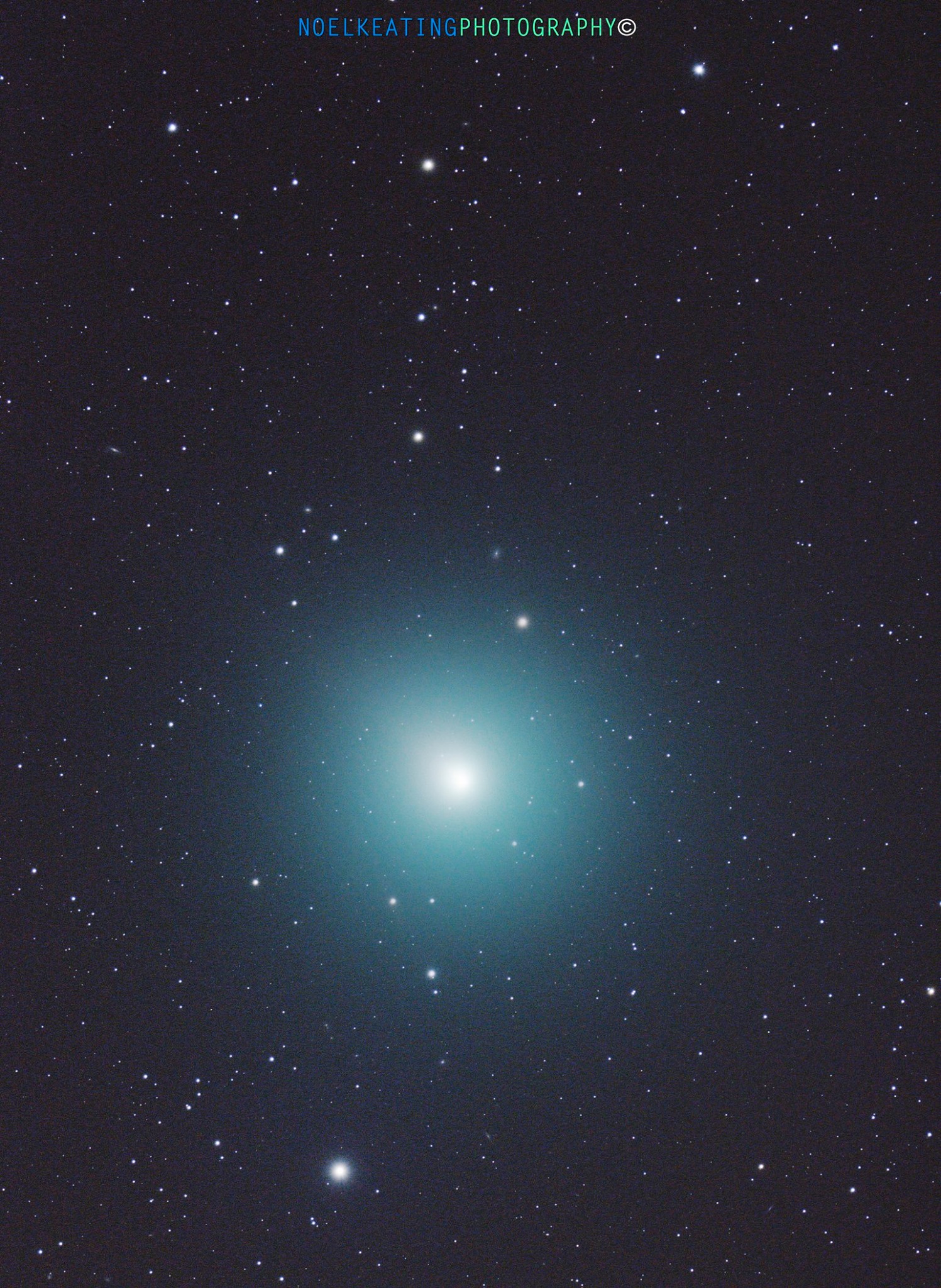 Fig 1:
Image Parameter
Details
Image Date (UTC):
2018-12-10
Image Time (UTC):
(1-2:30am Irish time)
Exposure:
40×30s
Filter:
Field of View:
Observing Site:
Ballintra, Ireland
Observing Equipment:
Scope: Explore Scientific ED102
Mount: HEQ5
Camera: Nikon D5600
Digital Processing:
30 × flats
40 × light frames
20 × Dark frames
Comments:
Last night the sky cleared and I got another chance to try and capture this comet, it was also the first night I was able to visually see it with the naked eye, appearing as a fuzzy greenish ball in the sky. The movement of this comet has increased across my scopes field of view as it gets closer to us, and is more apparent over the space of one hour worth of timelapse footage.
Table 1: Data about image.