Gallery: Tempel 1 (2004-2005)
Observation made by Mike Planchon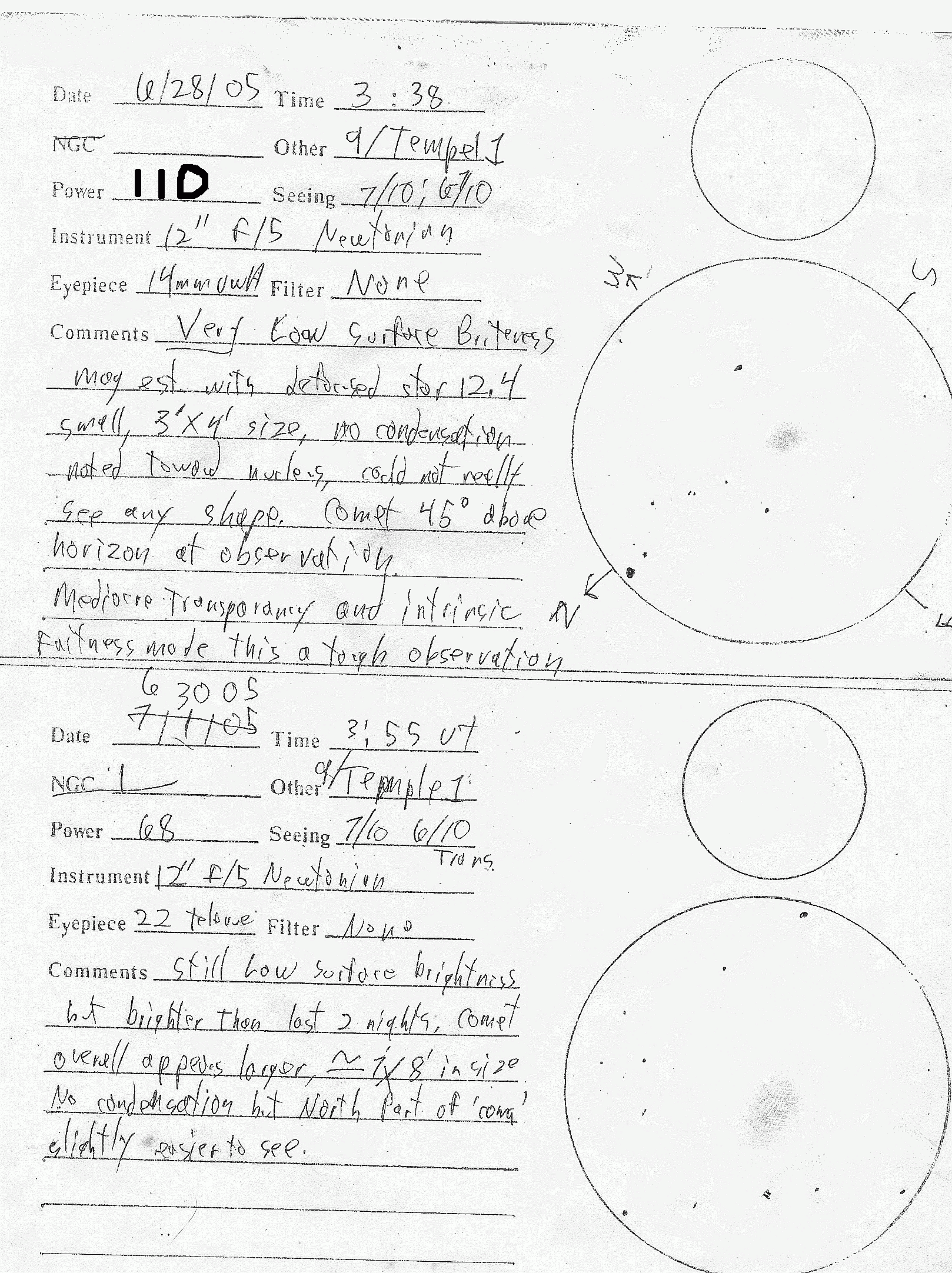 Fig 1:

Image Parameter
Details
Comments:
Sketches made on 2 seperate nights. Comet magnitude appeared low, 12.2-12.4 est. with star defocus, low surface brightness but on second night as in sketch comet appeared larger. Unaided eye showed same limiting magnitude, app. 4.8 but transparency could have been slightly better second night to explain larger appearance as an artifact.
Image Date/Time:
2005-06-28/3:35 UT
Observing Site:
Catseye Observatory Bennington, Oklahoma
Bennington, OK
Weather:
clear with slight haze, humidity 60%
Telescope:
12-inch f/5 newtonian

Table 1: Data about image.