Gallery: Tempel 1 (2004-2005)
Observation made by John R. Sanford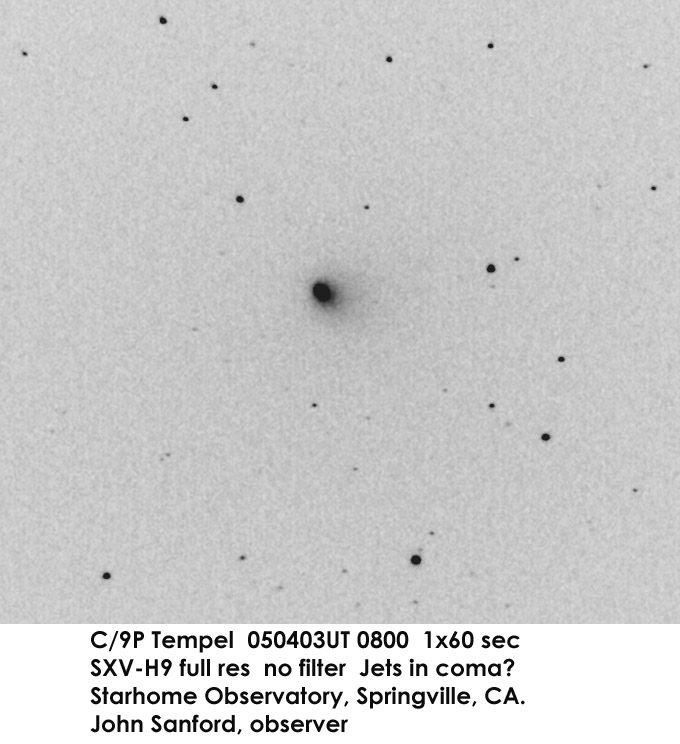 Fig 1:

Image Parameter
Details
Comments:
This may show two jets as bumps protruding from the coma. There is also a hint of spiral structure in the coma in that quadrant.
Image Date/Time:
2005-04-03/0800ut
Observing Site:
Starhome Observatory W118 48 19 N36 13 28 Central California
Springville, CA
Weather:
clear, seeing medium, 7/10 ALPO
Telescope:
C-14@f/4

Camera:
Starlight Xpress SXV-H9 unbinned
Film:
n/a
Exposure:
1x60 sec full resolution
Filters:
none
Table 1: Data about image.