Gallery: Tempel 1 (2004-2005)
Observation made by Richard Miles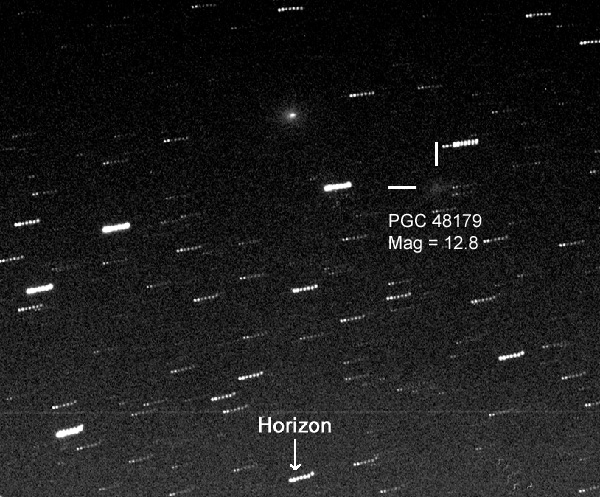 Fig 1:

Image Parameter
Details
Comments:
Field size = 51 x 42 arcmin
Orientation of image is parallel to the local horizon. Image shows sky brightness increasing in direction of horizon. Altitude of comet = 17 - 10 deg. Altitude of Sun = -10 to -14 deg.
Image Date/Time:
2005-07-04/22:23 UT
Observing Site:
Golden Hill Observatory, Dorset UK (J77)
Stourton Caundle, Dorset , UK
Weather:
very transparent
Telescope:
Takahashi FS60C 6-cm aperture f/5.9

Camera:
SXV-H9
Exposure:
32 x 1 min
Filters:
V Filter
Table 1: Data about image.