Gallery: Tempel 1 (2004-2005)
Observation made by Patric Knoll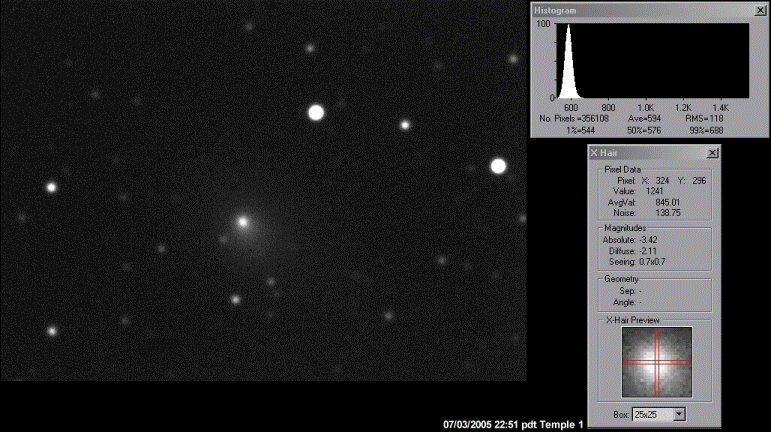 Fig 1:

Image Parameter
Details
Comments:
Note at bottom of images describes time of exposures. SBIG CCDOps was used to obtain the X-hair and histogram image.
Image Date/Time:
2005-07-05/22:51 - 23:07
Observing Site:
Anza-Borrego Desert, San Diego County. Oceanside Photo & Telescope Astronomical Society
San Diego, CA
Weather:
Temp:75F - Seeing: Terrible - 5-15 mph winds
Telescope:
Meade LX200 classic 10 inch - FL 2500mm

Camera:
SBIG ST8XME at f/10
Exposure:
2x3 minutes
Filters:
clear
Table 1: Data about image.