Gallery: Tempel 1 (2004-2005)
Observation made by Eric Flescher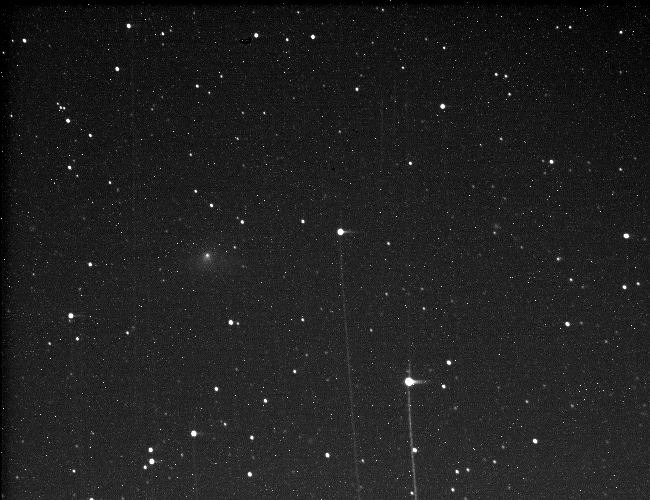 Fig 1:

Image Parameter
Details
Comments:
this is one of several that I took that night. Compare that to the next picture (coming) and you can see the movement of the comet in 20 minutes . I also have pics in Infrared and red light as well and green and blue.
Image Date/Time:
2005-06-14/12:03
Observing Site:
All photos taken with Microobservatory Muskutov 6 inch Robotic telescopes in Amado, Arizona (near Tucson) From the Ground up Microobservatory telescope (I am an astronomy education project consultant with this project that I have worked with at Harvard University
Olathe, KS
Weather:
clear
Telescope:
Microobservatory Muskutov 6 inch

Camera:
CCD chip with telescope
Film:
project telescope ccd
Exposure:
60 sec
Filters:
clear
Table 1: Data about image.