Gallery: Tempel 1 (2004-2005)
Observation made by Mike Holloway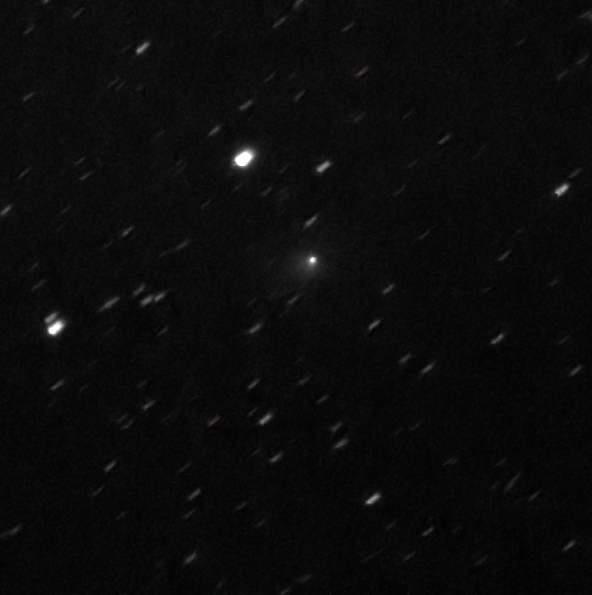 Fig 1:

Image Parameter
Details
Comments:
Only Jupiter and a couple of stars visible with Low haze. Median combine - N is up
Image Date/Time:
2005-06-30/03:32 UT
Observing Site:
Holloway Observatory
Van Buren, AR
Weather:
Hot! - Haze - Temp 36c in dome
Telescope:
4" Takahashi FSQ106
530mm, f/5.3
Camera:
ST2000XM CCD
Exposure:
46x40 sec
Filters:
Clear
Table 1: Data about image.