Gallery: Tempel 1 (2004-2005)
Observation made by David Storey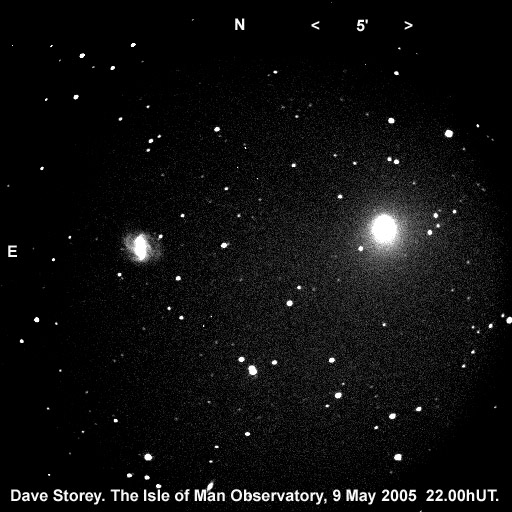 Fig 1:

Image Parameter
Details
Image Date/Time:
2005-05-09/22.20 UT
Observing Site:
The Isle of Man Observatory
Isle of Man Astronomical Society
Douglas, Isle of Man, United Kingdom
Weather:
Fair transparency. Seeing poor
Telescope:
16" Meade f/10 with f/3.3 focal reducer

Camera:
SBIG ST9XE
Exposure:
60 sec.
Filters:
None
Table 1: Data about image.