Gallery: Tempel 1 (2004-2005)
Observation made by R Jay GaBany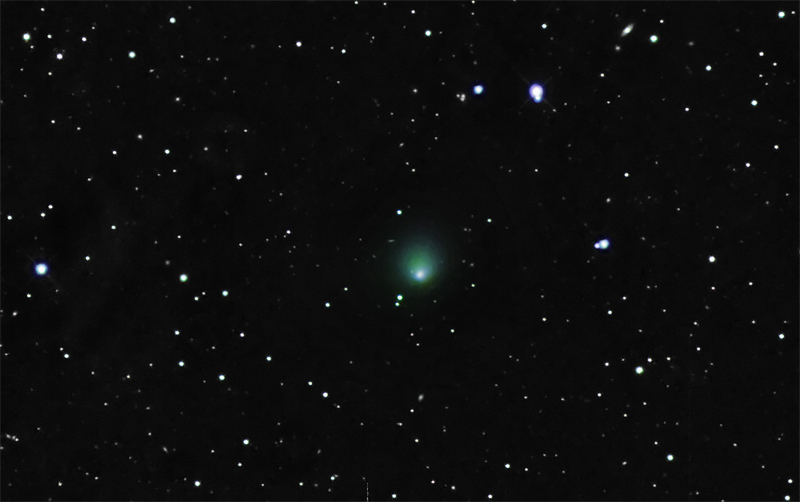 Fig 1:

Image Parameter
Details
Comments:
Comet was located in Virgo. The bright star to the left is WDS HEI 771 (mag 11.3). Bright star above and right is GSC 882.340 (mag 10.22). Small galaxy above and right is unidentified.
Image Date/Time:
2005-05-12/12:11 am MDT
Observing Site:
Cloudcroft, NM
32° 54' 13.0" N
105° 31' 45.0" W
San Jose, CA
Weather:
clear, transparent skies, good seeing
Telescope:
20" RCOS

Camera:
STL-11000XM
Exposure:
L=15min, R=5min, G=3min, B=6min
Table 1: Data about image.