Gallery: Tempel 1 (2004-2005)
Observation made by Mike Holloway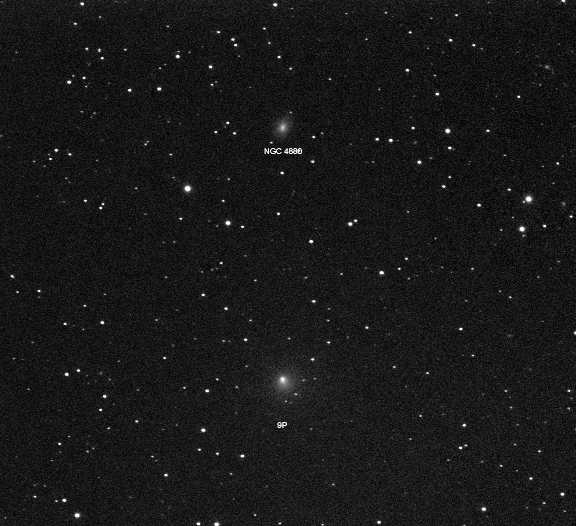 Fig 1:

Image Parameter
Details
Comments:
Image contains a small galaxy above the comet approx. 23 arc-min. NGC 4880 is listed at 12.5 mag. Clouds crossing limited exposures. North is up and East to the left.
Image Date/Time:
2005-04-27/02:25:25 UT
Observing Site:
Holloway Observatory
Van Buren, AR
Weather:
Windy - Temp 12c - Passing clouds
Telescope:
4" Takahashi FSQ106
530mm, f/5.3
Camera:
SBIG ST2000XM
Exposure:
2x60 sec exp
Filters:
Clear
Table 1: Data about image.