Gallery: Tempel 1 (2004-2005)
Observation made by Giovanni Sostero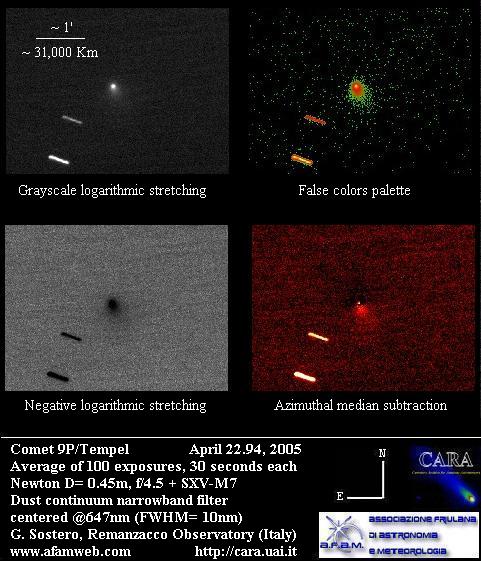 Fig 1:

Image Parameter
Details
Comments:
Strong moonlight disturbance: nearly full Moon almost 18 deg away. However the narrowband filter allows to appreciate the elongated coma/tail toward South-West.
Image Date/Time:
2005-04-22/22:36 UT
Observing Site:
Remanzacco Observatory (#473)
Remanzacco, Udine, Italy
Weather:
Clear, strong moonlight disturbance
Telescope:
0.45m, f/4.5 Newtonian

Camera:
Starlight Xpress SXV-M7
Exposure:
Av. of 100 exposures, 30 sec each
Filters:
Narrowband filter centered on the dust continuum
Table 1: Data about image.