Gallery: Hartley 2
Image taken by Bob Traube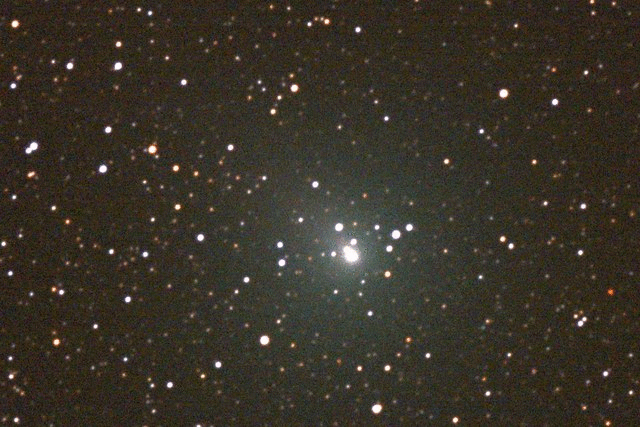 Fig 1:

Image Parameter
Details
Image Date (UTC):
2010-10-09
Image Time (UTC):
03:30
Exposure:
19x120s, 20s intervals
Filter:
???
Field of View:
???
Observing Site:
Cave Mountain Observatory Retreat
Petersfield, WV
Observing Equipment:
TEC-140 f/7
Canon 40d (Hutech Mod)
Digital Processing:
Processed with Images Plus Digital Development. Cropped from original 3906x2592 px full frame to 1258x839px subframes and combined into animated gif using myspacegens.com.
Comments:
Very dark skies but it was somewhat windy and the seeing was terrible that night as you can from the pulsating stars.
Astrometry.net blind astrometry solver places the comet at:
(RA, Dec) center: (37.8656459559, 56.44241765) degrees
(RA, Dec) center: (02h 31' 27.755", +56° 26' 32.704")
Table 1: Data about image.