Gallery: Hartley 2
Image taken by Mark Brown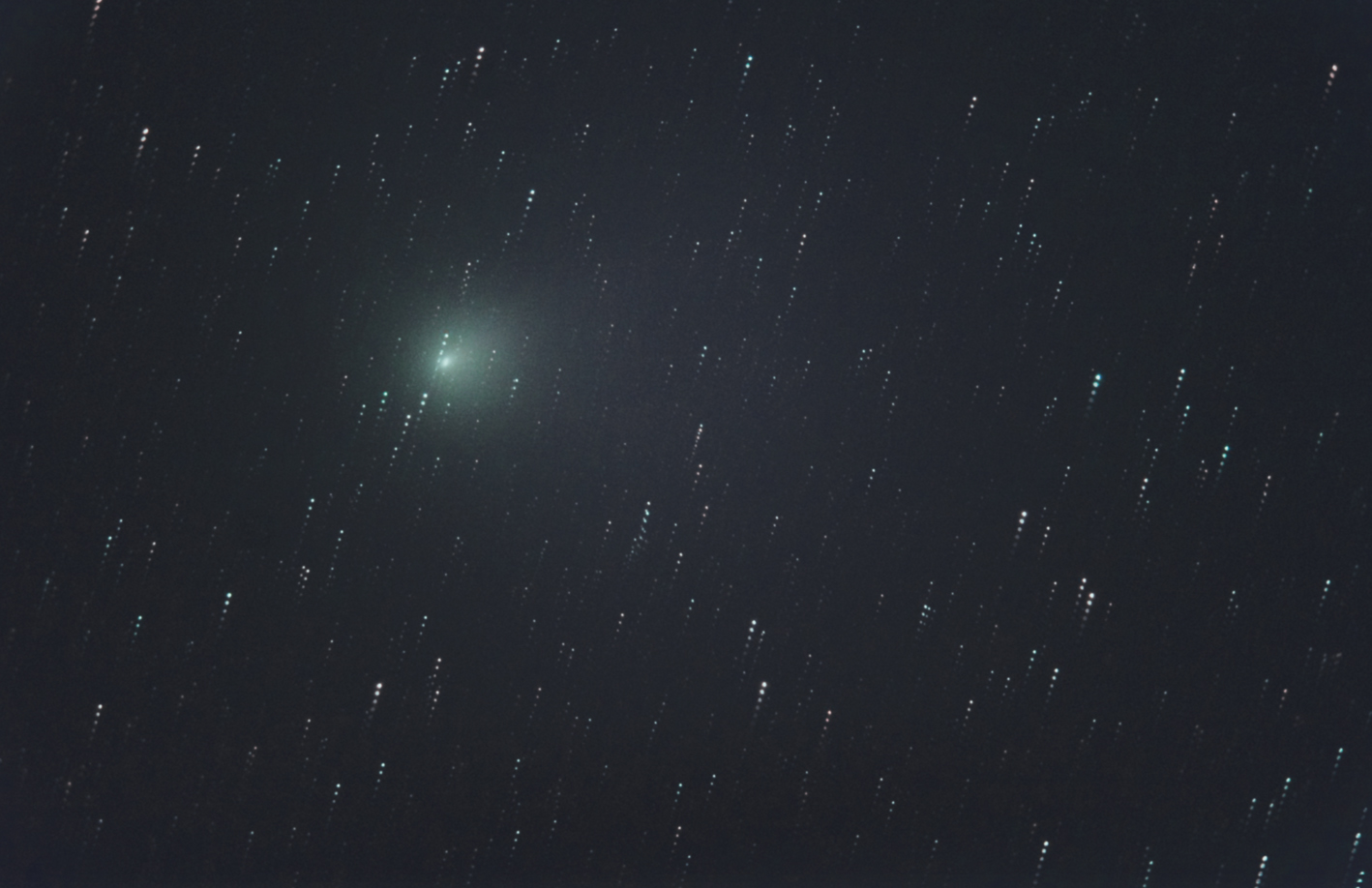 Fig 1:

Image Parameter
Details
Image Date (UTC):
2010-10-20
Image Time (UTC):
05:45-06:15
Exposure:
14x120 sec
Filter:
Field of View:
Observing Site:
Carlisle, PA
Observing Equipment:
8-inch SCT with f/6.3 focal reducer (guided)
Imaged with Canon Digital Rebel 300D
Digital Processing:
Comments:
Sky conditions were less than favorable with sporadic high thin clouds, occasional low-level fog, and waxing gibbous moon. Comet easily visible in 10x50 binoculars.
Table 1: Data about image.