Gallery: Hartley 2
Image taken by Tom Gwilym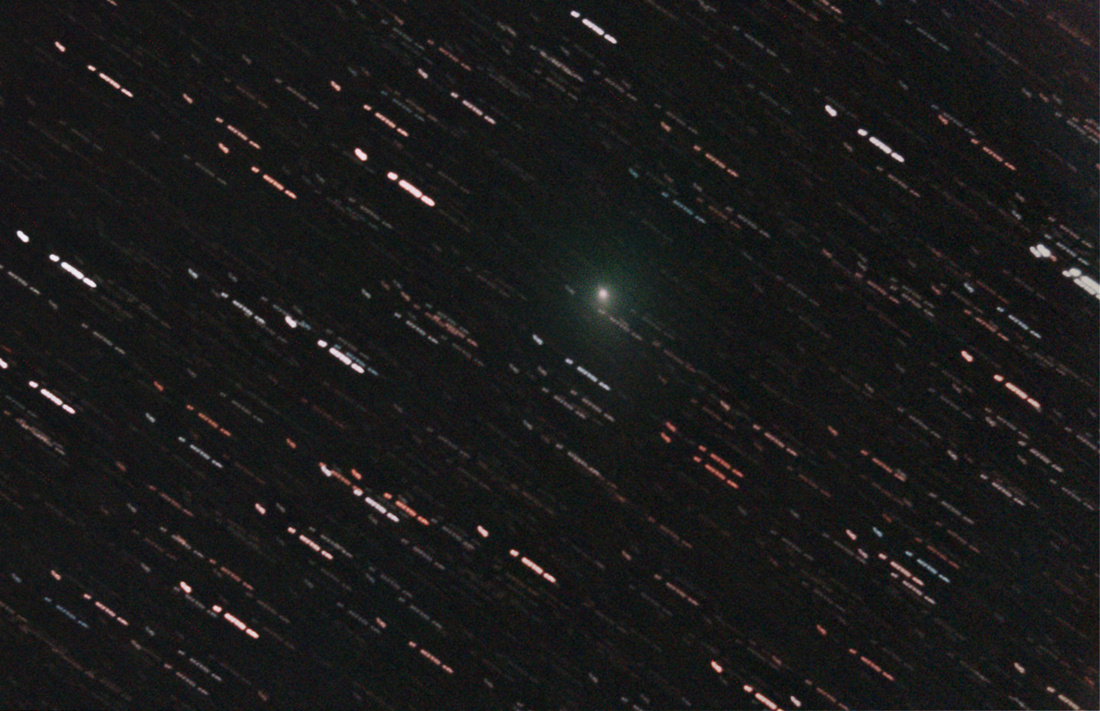 Fig 1:

Image Parameter
Details
Image Date (UTC):
2010-09-25
Image Time (UTC):
05:09 - 06:00
Exposure:
14x120 sec
Filter:
Field of View:
Observing Site:
Renton, WA
Observing Equipment:
Meade 12" LX200 Classic w/ f/6.3 reducer
Canon 350D (modified), CLS filter, ISO 800
Digital Processing:
dark, flat subtraction. Stacked with Images Plus and centered on the comet for alignment. Final Tweaks in Photoshop.
Comments:
I've been looking for the comet for a while, but hazy Seattle skies had hidden it. Finally caught it, moving fast through the frame also.
Table 1: Data about image.