Gallery: Hartley 2
Image taken by Mike Holloway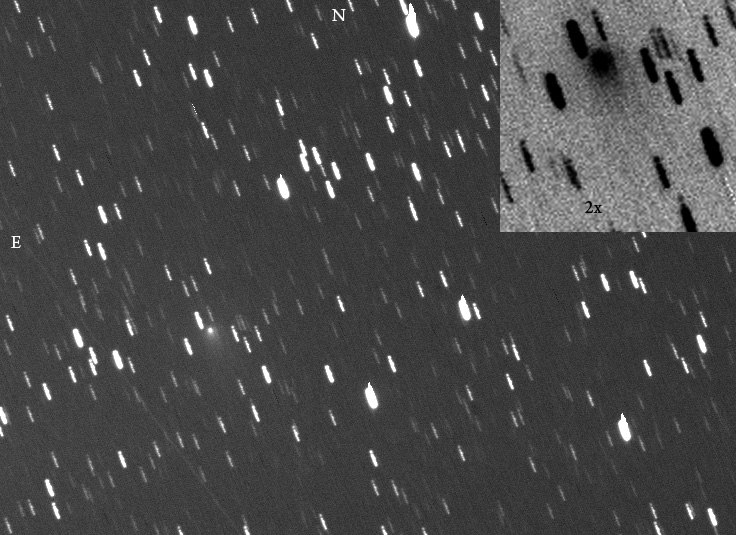 Fig 1:

Image Parameter
Details
Image Date (UTC):
2010-08-27
Image Time (UTC):
Exposure:
7x180 sec
Filter:
none
Field of View:
Observing Site:
Holloway Comet Observatory
Van Buren, AR
Observing Equipment:
TV127is refractor (5", 660mm, f/5.2)
SBIG ST-10XMEI
Digital Processing:
ccd soft v5, PS3
Comments:
Moon was 96% of full at a distance of 35° from the comet. When enlarged 2x (negative inset) there appears, and I stress, appears to be a possible jet from the north and trailing to the west then south. Would need confirmation with only one session.
Table 1: Data about image.