Gallery: Hartley 2
Image taken by David Cardeñosa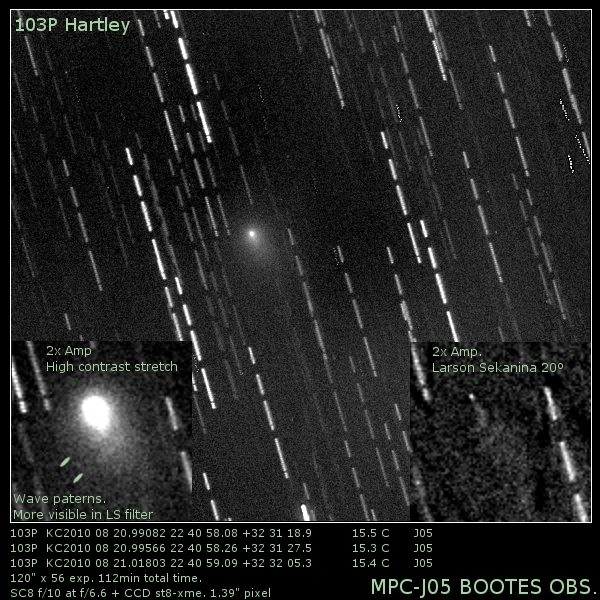 Fig 1:

Image Parameter
Details
Image Date (UTC):
2010-08-20
Image Time (UTC):
23:46 (mid-exposure)
Exposure:
56x120 sec
Filter:
L
Field of View:
Observing Site:
J05 Bootes Observatory
Boecillo, Spain
Observing Equipment:
8" SCT at f/6.6
SBIG ST-8XME
Digital Processing:
Procesed with Astrometrica (track and stack), dark frame and flat frame corrected (far than perfect), Post procesing with maximdl, autograndient substraction. Main image DDP filter, down left image no fliter just stretching, down right image Larson-Sekenina filter 20° pseudonucleus centrered.
Comments:
Table 1: Data about image.