Gallery: Hartley 2
Image taken by Erik Bryssinck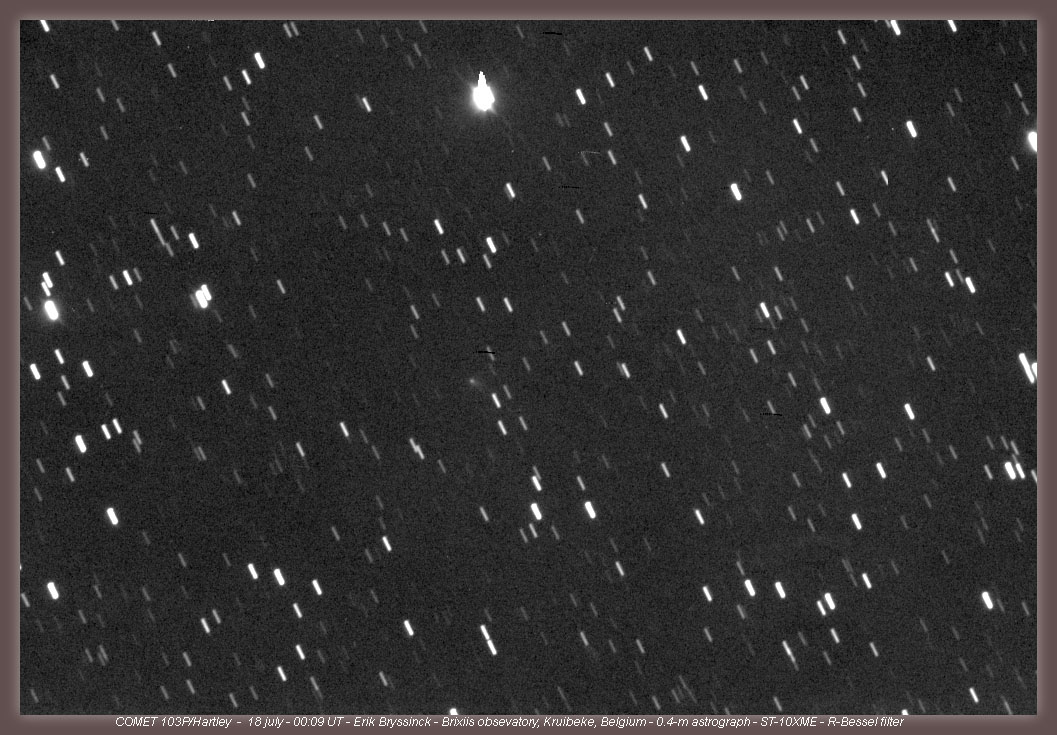 Fig 1: Fullframe image of 103P/Hartley 2 imaged on 18 July 2010.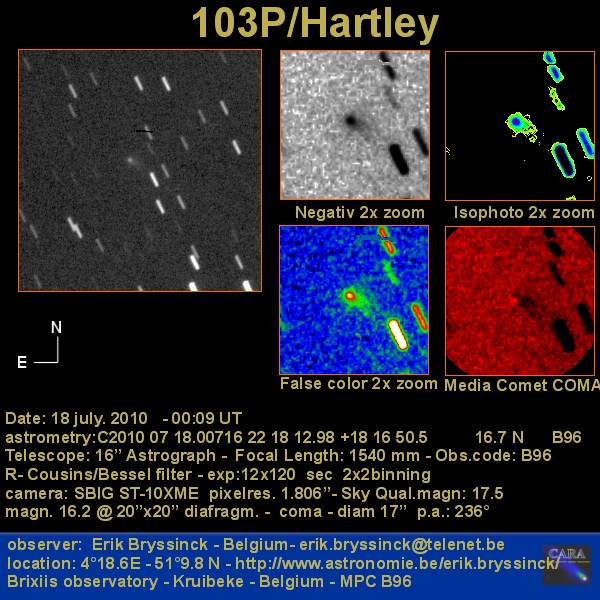 Fig 2: Cropped and analysed imaged.

Image Parameter
Details
Image Date (UTC):
2010-07-18
Image Time (UTC):
Exposure:
12 x 120 sec
Filter:
R
Field of View:
Observing Site:
B96 Brixiis Observatory
Kruibeke, Belgium
Observing Equipment:
16" Astrograph
SBIG ST-10XME
Digital Processing:
Comments:
Table 1: Data about image.