Gallery: 46P/Wirtanen
Image taken by Dr. Franz-Josef Hambsch & Erik Bryssinck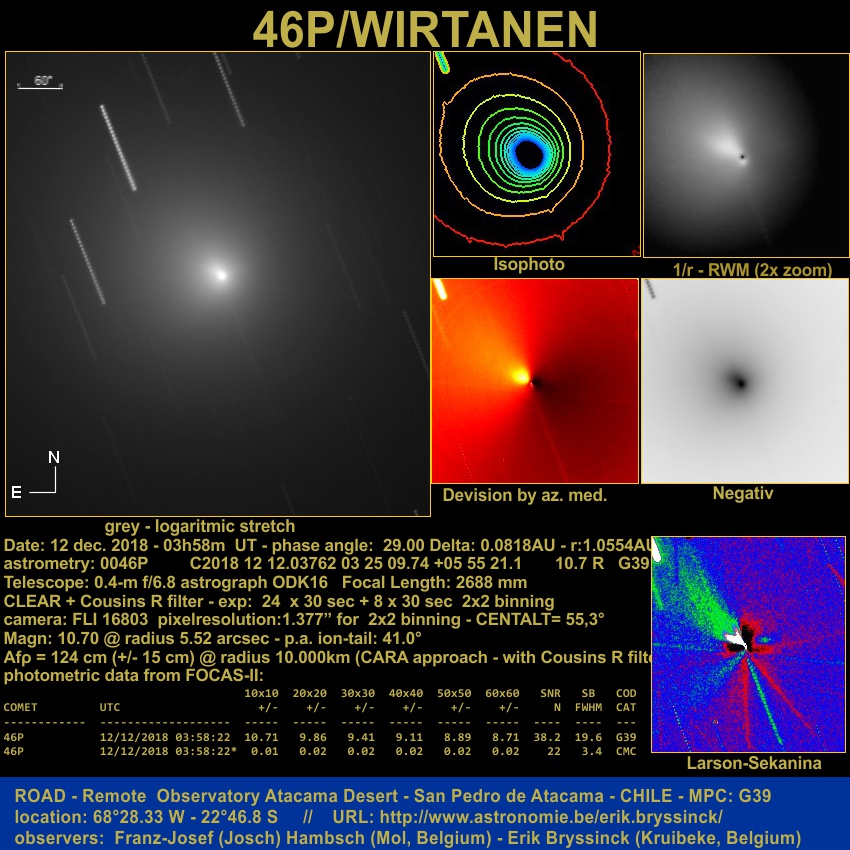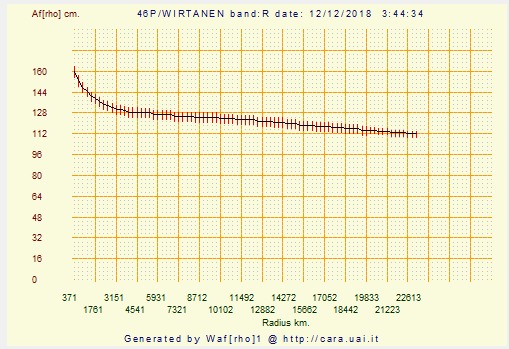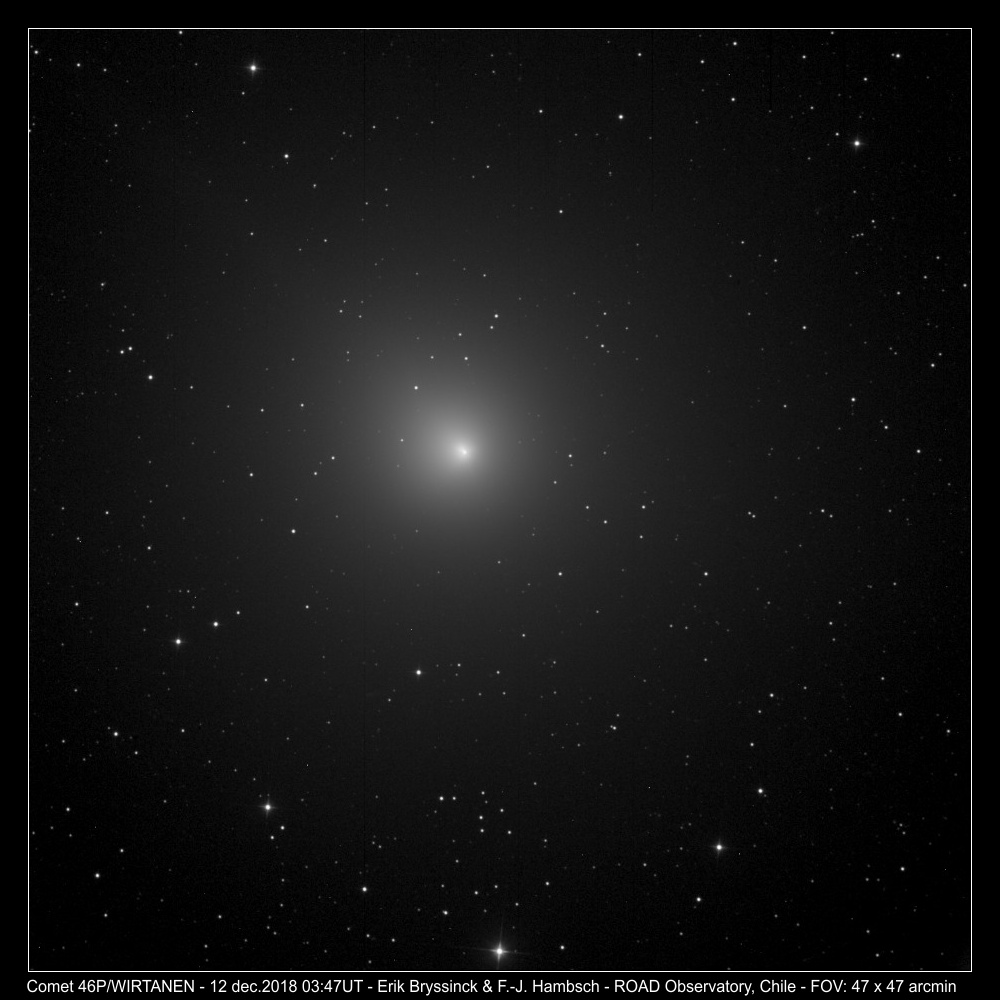 Fig 1:
Image Parameter
Details
Image Date (UTC):
2018-12-12
Image Time (UTC):
03:58
Exposure:
24×30s (L) + 8×30s (R)
Filter:
unfiltered + Cousins R
Field of View:
47'×47'
Observing Site:
ROAD (Remote Observatory Atacama Desert), San Pedro de Atacama, Chile - IAU:G39
Observing Equipment:
0.4-m f/6.8 ODK + CCD FLI-16803
Digital Processing:
calibrated FIT-images available on request
Comments:
comet altitude 55.3 degrees
magnitude 10.70 @ radius 5.52 arcsec, (catalog UCAC4) Afρ with Cousins R (CARA approach) vs. Core distance: 124 cm (+/- 15 cm) for radius of 10.000 km afrhoplot vs. Core distance added in jpg)
Table 1: Data about image.