Gallery: Vesta
Image taken by Lars-Christian Depka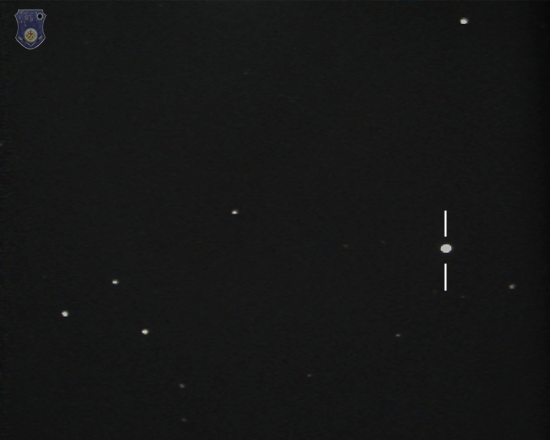 Fig 1: Vesta, marked with the tick marks, among the stars between Pisces and Cetus.

Image Parameter
Details
Image Date (UTC):
2009-01-06
Image Time (UTC):
18.30UT (19.30 MEZ)
Exposure:
3.8"
Filter:
none
Field of View:
Observing Site:
Schwerte, NRW, GERMANY
E 07° 35' 12"
N 51° 27' 14"
Observing Equipment:
Celestron C8 SCT
Meade DSI
Digital Processing:
Comments:
The picture was shot yesterday night [6Jan] at temperatures as low as minus 19° Celsius (minus 2.2° Fahrenheit) which is quite unusual for western Germany. In fact it's been the coldest night for more than 20 years and caused a freezing in the Dec. axis of my scope after some 30 minutes.
Table 1: Data about image.