Gallery: Tempel 1 (2004-2005)
Observation made by Toni Scarmato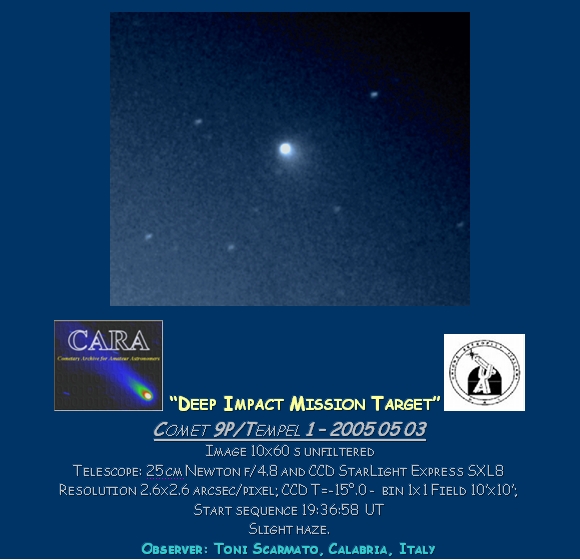 Fig 1:

Image Parameter
Details
Comments:
Comet active, visually show a little central condensation a coma large 4'. Total magnitude estimated at 10.6 with an 8 cm refractor f/5 (28x). No good data measured on original unfiltered image, but it is possible to note an elongated coma.
Image Date/Time:
2005-05-03/19:36:58 UT
Observing Site:
Toni Scarmato's Observatory
San Costantino di Briatico, Vibo Valentia (VV), Calabria, Italy
Weather:
No good slight haze
Telescope:
25 cm reflector f/4.8 Newton

Camera:
Starlight Express SXL8
Exposure:
10x60 s
Filters:
none
Table 1: Data about image.