Gallery: Hartley 2
Sketch by Jeremy Perez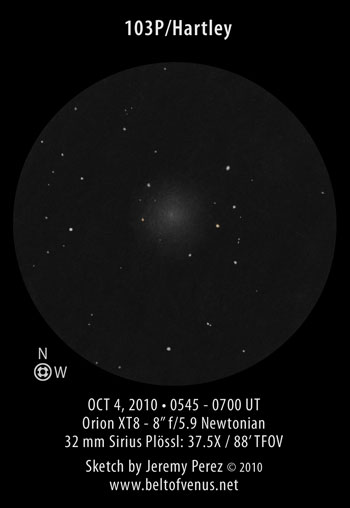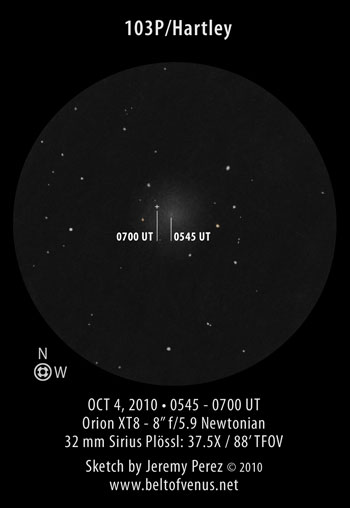 Fig 1: Left: unlabeled sketch. Right: labeled sketch showing motion of comet in 75 minutes.

Image Parameter
Details
Image Date (UTC):
2010-10-04
Image Time (UTC):
05:45 - 07:00
Seeing:
4/10 Pickering
Sky Quality:
SQM: 20.5
Field of View:
88'
Observing Site:
Flagstaff, AZ
Observing Equipment:
Orion XT8 - 8" f/5.9 newtonian
32mm Sirius Plössl (37.5x)
Comments:
website
Table 1: Data about image.