Gallery: Hartley 2
Image taken by Kevin B. Alton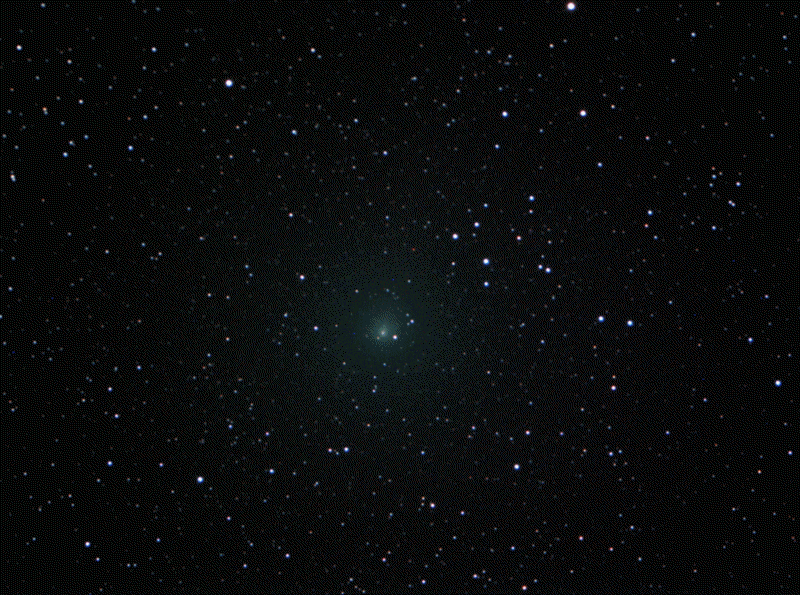 Fig 1:

Image Parameter
Details
Image Date (UTC):
2010-11-09
Image Time (UTC):
06:56
Exposure:
30x60 sec
Filter:
Hultech IDAS
Field of View:
Observing Site:
Under Oak Observatory
Cedar Knolls, NJ
Observing Equipment:
Celestron Hyperstar 8 (f/1.95)
Starlight XPress SXVF-M8C
Digital Processing:
Debayerized and stretched with Images Plus v3.82b. Saved as 16 bit TIFs and animated as GIF.
Comments:
website
Table 1: Data about image.